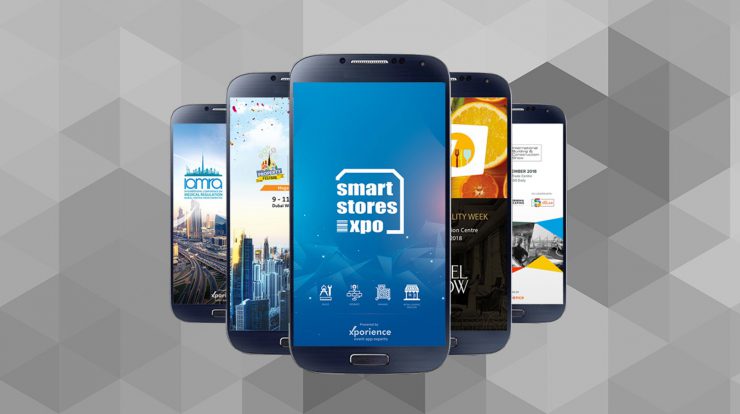 Getting an event app? Here is what you can do to monetize your app and get that extra moolah!
App Sponsor – Get the entire app sponsored and include their branding on the Splash Screen. This is the first interaction of the users with the app and it will create a first impression maximize the brand re-call value.
Full Screen Ads – Create Full Screen Ads on specific pages where you feel the users will engage the most. Use these ads when you want to provide exclusivity to the sponsor of the ad. However, ensure that the users are not pestered with such ads every time they access this page in the app. Subtlety is rewarded!
Banner/ Ribbon Ads – You can have a dedicated space across the entire app with Banner Ads at the bottom of the screen. Multiple Ads can be placed here which could be rotated in a round-robin manner. Have a mechanism to track the impressions and clicks to show the analytics to the sponsors.
Push Notifications – The most important boon of having a mobile app is the Push Notifications. You can push sponsor content driven notifications to users before and during the event. Its good to have a notification section in the app where all notifications can be listed for further reference. Notifications can be specifically targeted by linking it to a particular section in the app.
Premium Listings – Some Sponsors or exhibitors are interested in standing out by paying a premium and getting that first few listing spots in the app. Such limited premium slots could be made available to them for additional fee. Such listings can also be coupled with other links to videos, social links, offers etc.
Social Media Feeds – User engagement is enhanced when you have a social wall where users can post about the event and tag people, exhibitors, etc. As an organizer, you can give sponsors and exhibitors an option for a "sponsored post" on the wall.
Surveys and Polls – Organizers can provide more value to sponsors and exhibitors by creating specific surveys and polls during the event to get a feedback from users.
Xporience creates event-labeled event apps that can be deployed in a week. Click here to read more about our event-apps.